Company Profile
LadyBalance is a private limited company founded on 1.1.2004 for the purpose of producing and marketing a patented product for elimination of fishy vaginal malodour. LadyBalance was founded and is owned by Inge Dorthe Hansen, who is the inventor of the method for improving vaginal health.
LadyBalance ApS
Karensdalvej 76
7100 Vejle
Denmark
E-mail address: info@ladybalance.dk
Reg. number: DK 2775 9734
LadyBalance is marketed in a range of countries. The distribution outside Denmark is undertaken by  Khiron Pharma LCC via local distributors.
The woman behind LadyBalance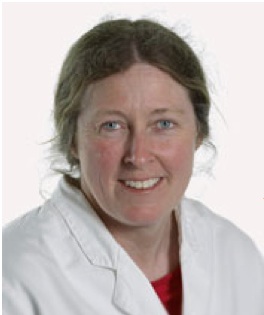 My name is Inge Dorthe Hansen, and I was born in 1956. I am a qualified dairy engineer living in the countryside outside the city of Vejle, Denmark.
In my career I have mostly worked with microbiology in the food and feedstuff sector. A major working field was control of microbial balance in natural systems (agriculture), where a dominant flora of lactic acid bacteria is preferred. Today I am a lead auditor for Bureau Veritas Certification specializing in quality assurance systems in the food industry.
I discovered the principle of LadyBalance while I was looking for a safe and permanent solution to the problem of vaginal malodour. I have used the product (or some of the earlier trial versions of it) since spring 2003. I can vouch for the effect and the positive experience with the product.
The principle has not been applied or described before therefore the invention has been covered by a patent application dated 13 June 2003.
LadyBalance can solve a problem for many women, and I think that it must be made available to these women. Therefore I have chosen to establish a company to introduce the product to the market. 

As an experienced tutor and speaker, I do recommend myself for a presentation about our "little" problem, why it shows up, the choice of methods to eliminate it, how life is affected and - naturally - the history of LadyBalance.
Omtale i medierne
Ingeniøren: Mejeriingenior hjaelper kvinder af med lugtgener
Ogpnews:Ladybalance a new treatment for bacterial vaginosis